After providing contributions to the GO FAIR project over the last 18 months, CEDAR will be a significant participant in GO FAIR's FAIR Funder Implementation Study.
This collaborative project will demonstrate a new level of integrated and FAIR metadata, making data projects funded by research agencies demonstrably more Findable, Accessible, Interoperable, and Reusable. As one of the founding collaborators, CEDAR has played a significant role in defining, describing, and implementing services that will improve metadata collection for funded research.
CEDAR's Role
The CEDAR project provides a way for funders to specify what metadata they want to collect as part of the research life cycle. This can include not just logistical metadata the applicants may provide to describe their proposed project (title, investigators, summary, costs, duration), but metadata describing how they will manage and document their research products—their Data Management Plan or Data Stewardship Plan—and pointers to those products when they have been released. Grantees will be able to specify this metadata in simple forms with clear instructions throughout their execution of the grant, so that funders and other potential users can find and reuse the described data products.
Furthermore, in the FAIR Funder Implementation Study, the supplied metadata can be evaluated to see whether it meets criteria for FAIRness, for example having persistent unique identifiers that can be resolved. The grantees and funders can rely on automated evaluation systems to obtain the metadata, perform assessments of it, and issue reports to the grantees and funders of the described projects. This enables the grantees to easily provide provably FAIR metadata and data, while community members can see, understand, and reuse the best practices the metadata represents
Coming Soon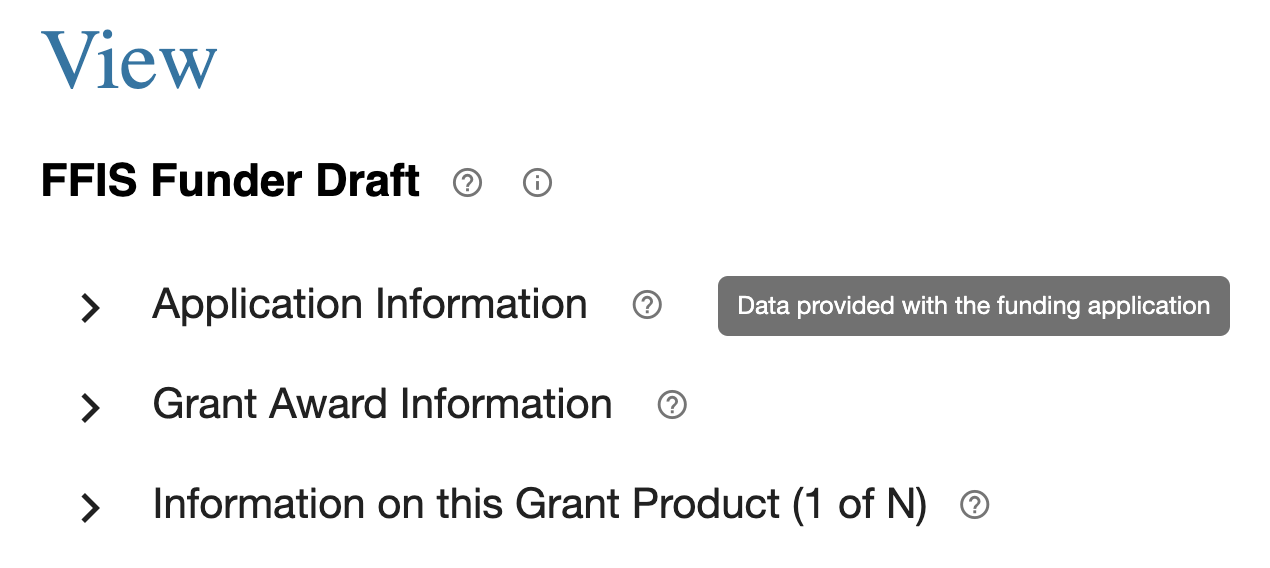 In earlier workshops to work on funder metadata, the CEDAR team helped funders describe a basic set of metadata fields describing products throughout the funded life cycle. In coming Metadata for Machine (M4M) workshops, this simple example will be enhanced and customized to align it with the needs of the funders who are early adopters of the GO FAIR methods. The FAIR Funder Implementation Study will demonstrate the CEDAR template's application in creating metadata throughout the life cycle, including evaluating the resulting metadata for FAIRness with external evaluation software.
Going beyond the CEDAR demonstrations, other founding systems like the Data Stewardship Wizard and Castor will demonstrate their own ability to perform metadata capture and reuse within the Implementation Study, and will demonstrate interoperation with CEDAR using common specifications to exchange templates and metadata. Meanwhile, templates and components that are useful for others will be registered in FAIRsharing to so that they can be easily found and evaluated for reuse.
https://metadatacenter.org/wp-content/uploads/2019/03/CEDAR_logo_tree_no_line-3-80x80.png
0
0
jgraybeal
https://metadatacenter.org/wp-content/uploads/2019/03/CEDAR_logo_tree_no_line-3-80x80.png
jgraybeal
2019-11-05 02:57:50
2019-11-05 03:07:46
CEDAR in the GO FAIR Funder Study